Ebook Publishing Tools
Introduction
The world has witnessed tremendous changes due to the digital revolution, and the publishing industry is not left out. E-books have become an integral part of the digital era and are continuously gaining popularity, making it vital for businesses to leverage their benefits.
Having the right E-Book publishing tools can make your content creation process seamless and efficient, help improve your website traffic, and boost customer engagement. These tools offer a range of features that aid the creation, design, distribution, and sales of E-Books.
In 2023, businesses cannot afford to shy away from these advantages, considering the pace of the evolving digital landscape. In this blog, we have curated the top 11 must-have business E-Book publishing tools for 2023, after thorough research and testing. With these tools, you can publish quality E-Books hassle-free and meet your specific business needs.
So, join us on this exciting journey as we take a closer look at these must-have tools for your business success.
Looking for an easy-to-use and aesthetically pleasing tool for your E-Book publishing? Canva is your best bet. This graphic design platform offers a range of customizable templates suitable for various E-Book genres.
The benefits of Canva as an E-Book publishing tool include user-friendly interfaces, no need for technical know-how, and easy access to royalty-free images, videos, and graphic elements. Features of Canva that aid E-Book creation and design include drag-and-drop features for easy manipulation of elements within the E-Book, options to customize fonts, and seamless integration of text and images. With Canva, creating a visually appealing E-Book has never been easier!
If you're looking for a free and user-friendly e-book publishing tool, Google Docs is your go-to option. This cloud-based software allows you to work collaboratively with your team members in real time. You can use Google Docs to write, edit, and format your e-book, and also to add images and other media. One of the benefits of using Google Docs as an e-book publishing tool is that it's easy to use and widely accessible.
It's also equipped with a variety of formatting and editing options, making it a valuable tool for e-book creation and editing. Additionally, Google Docs allows you to collaborate with others in real time, making it an excellent choice for teams looking to create e-books together. You can share your Google Doc with your team members, and they can make changes or add comments as needed.
This feature can help speed up the e-book creation process and ensure that everyone is on the same page.
If you're looking for an E-book publishing tool that combines design, reading, and sharing functionality in one place, Issuu may be the perfect solution for you.
Not only does it offer seamless user experience features with its sleek design templates, but it also provides users with analytical tools to track readership. Issuu comes packed with features that aid in E-book creation, design, and sharing, making it a must-have tool in 2023.
From customizable designs to a built-in PDF editor and its ability to connect with other platforms, Issuu has got you covered. The tool also offers you a chance to upload your existing content and convert it into a stunning E-book, saving time, and effort.
Issuu helps you take your E-books to the next level with easy sharing functionality that boosts reader interactivity. Readers can leave comments and share your documents on various social media platforms, thus promoting your brand.
Next up, we have a tool on our list designed specifically for small business owners or non-designers: the easy-to-use Beacon. by.
Tool #4: Beacon.by Are you tired of struggling with formatting issues during e-book creation? Beacon. by is here to save the day! This tool offers a wide range of features that make e-book creation and sharing a breeze. With Beacon. by, you get access to various templates, page layout options, and design tools to help you create professional-looking e-books quickly.
You can also add multimedia elements such as videos and images and customize your e-book's colors, fonts, and logos. But that's not all – Beacon.by is also great for sharing your e-book with your audience! You can embed your e-book on your website, add it to your email signature, or share it on social media platforms with ease.
Overall, Beacon.by is an excellent e-book publishing tool that simplifies the creation and sharing process. Give it a spin – we guarantee you won't regret it!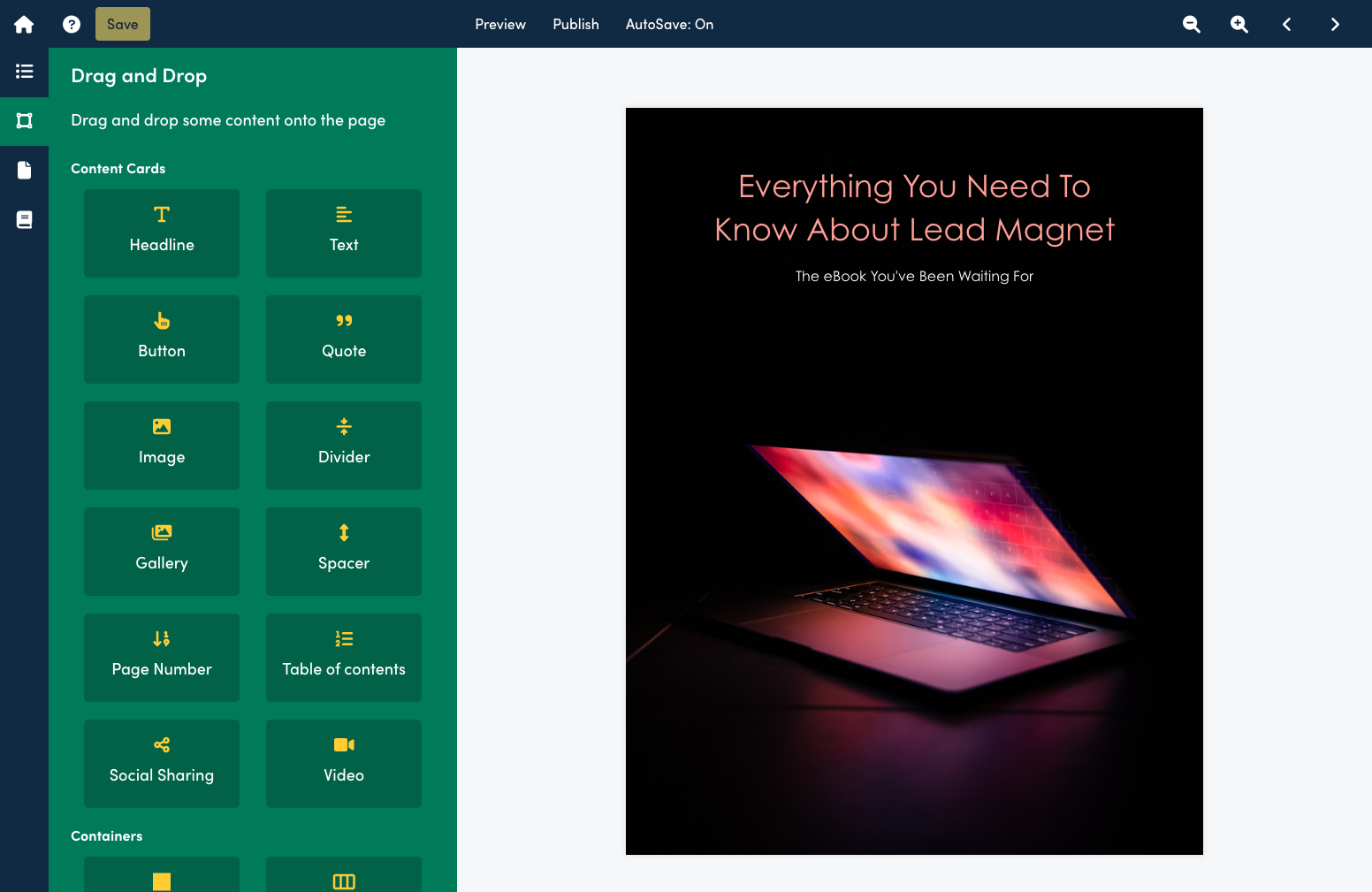 Tool #5: PublishDrive
PublishDrive is an innovative platform perfect for authors who want to take the publishing matter into their own hands. But that's not all PublishDrive offers! It also ensures wide distribution on e-commerce, library, subscription services, and wholesalers.
This tool provides fantastic features such as targeted promotions, customizable copyright pages, and a worldwide network of online retailers. It lets you track sales data, and royalty payments, and employ effective marketing campaigns.
https://publishdrive.com/With its powerful advanced analytics, authors can keep tabs on their book's sales performance, making PublishDrive an all-in-one e-publishing solution. Moreover, its smooth and easy-to-use interface makes e-book publishing a great experience.
If you want to take your book to the next level and earn revenue from it, PublishDrive is the right e-book publishing tool for you.
Pressbooks is an incredible platform that helps authors create and publish e-books with ease. Its user-friendly interface enables users to convert their manuscripts into professional-looking e-books effortlessly.
One of the benefits of Pressbooks is that it offers users a variety of customizable templates. This means that you can choose from a host of templates that meet your specific needs. Furthermore, the platform provides a feature that lets you customize your book's layout and typography. Pressbooks also integrates with top publishing platforms like Amazon Kindle, IngramSpark, and Apple iBooks.
This feature provides users with a simple way to get their books on these platforms. Another amazing feature of Pressbooks is that it automatically generates a table of contents, footnotes, and citations. This feature is especially useful for authors who write academic or technical books. Pressbooks are a great tool that aids authors in creating and publishing e-books efficiently.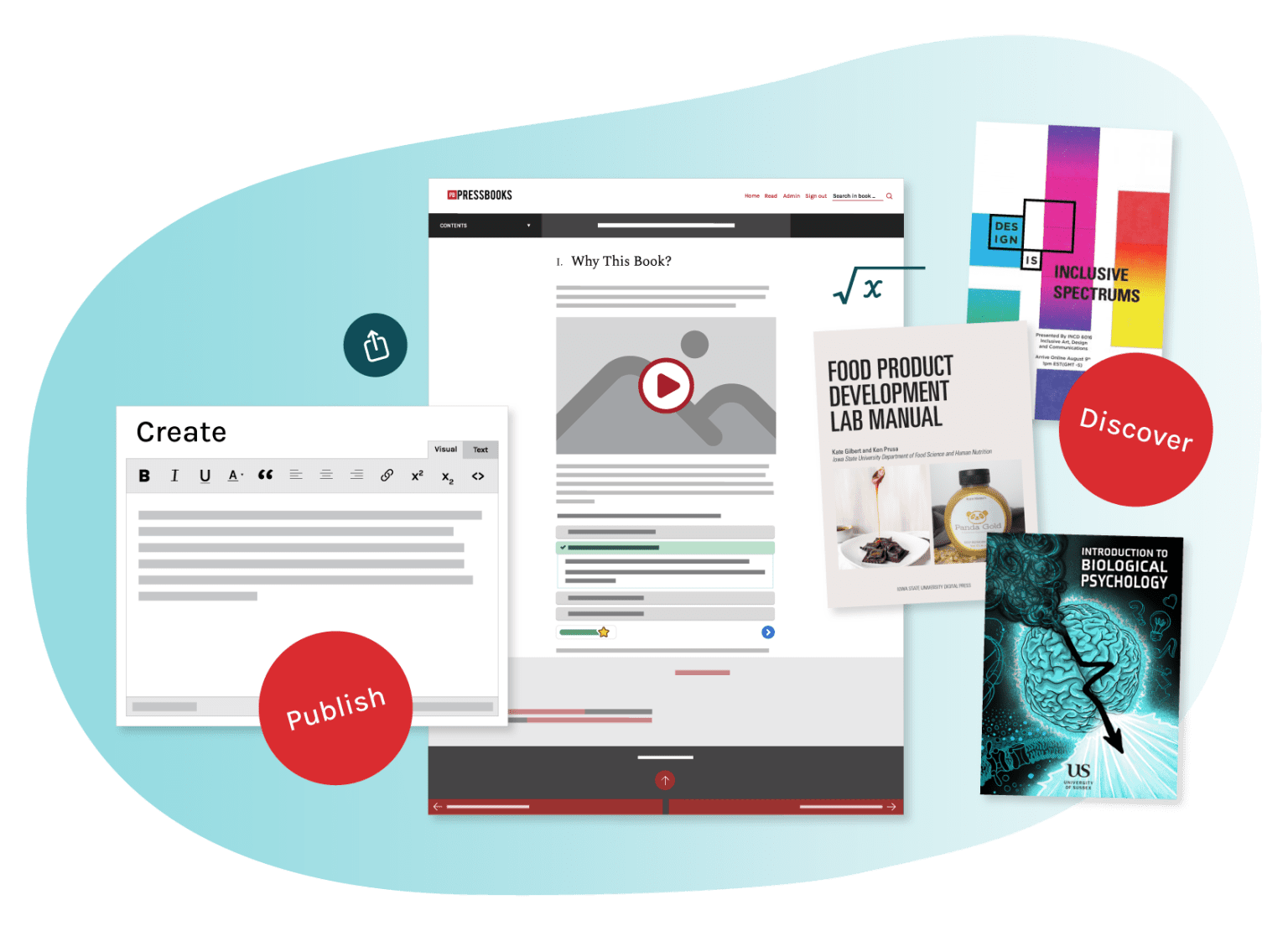 Ah, Visme. The tool that takes ebook design to a whole new level! Not only is it great for creating slick, polished designs for your ebooks, but it also offers a range of branding features, making it one of the go-to tools for businesses looking to create their ebooks.
With Visme, you can easily incorporate your company's logo, colors, and fonts into your ebook, ensuring that it stands out from the crowd. One of the best features of Visme is how user-friendly it is, even those who aren't savvy designers can create professional-looking ebooks, thanks to the wide range of customizable templates on offer.
Plus, the intuitive editor makes adding images, videos, and other interactive elements a breeze. Overall, Visme makes creating engaging, on-brand ebooks a walk in the park.
As an E-Book Publishing Tool, Book Creator has several benefits that are incredibly important for those interested in creating and publishing an E-Book in 2023. One of the main benefits of Book Creator is its ease of use in creating and publishing interactive, multimedia E-Books. With its intuitive, drag-and-drop interface, users can easily add text, images, videos, and audio to their creations. Aside from its ease of use, Book Creator also aids collaboration